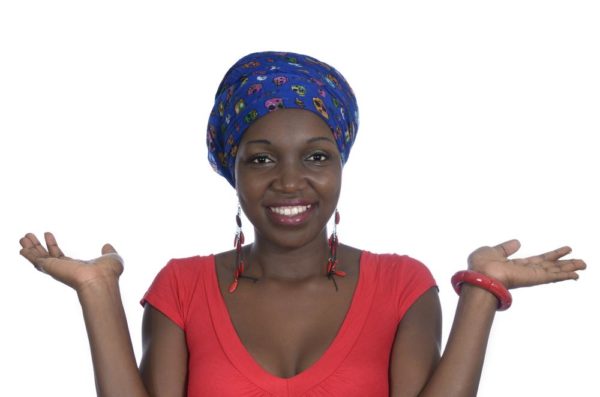 "Nigerians are the most resilient people in the world".
"Nigerians are happy people." We hear people- mostly outsiders- make such comments all the time.
They make allusions to how we, Nigerians, tend to turn even the most serious events into happy almost sing-song moments. For instance, the impact of the recession that hit Nigeria, in 2016, has since been softened and almost trivialized by the torrent of funny memes, hilarious skits, ridiculous music releases and sarcastic comments on social media.
Despite how happy or unconcerned Nigerian may project themselves to others, the truth remains that they really are suffering. They, however, are just suffering and smiling.
The late Afrobeat maestro Fela Anikulapo Kuti, as far back as the '70s hinted at this "Suffering and Smiling" trait Nigerians have in one of his hit songs.
Nigerians basically would rather just sit and endure anything with a smile, even things that they can easily fix with their own hands if they tried.
You hear people say "I have prayed about it, God will do it", "after the sunshine comes to the rain, everything will be okay" and more. Even on the back of danfo buses and keke-na-peps, you see such phrases as "No Condition is Permanent", "smile, Jesus loves you".
Our smiling while suffering, contrary to how people see it, is not that glamorous or easy.
Here are a few examples of things we are enduring:
Laborious commute to work
You live in Satellite Town, but because you found a "great" job in Lekki Phase 1, you take it. You now have to wake up 4:00 am to get ready and leave for work which starts by 9 am. Your intent is to beat any possible traffic, so that you do not get to work late and get docked of half-day pay.
You spend over 3 hours on the road, jumping buses and hustling on your way home after work closes by 6. Sometimes, you do not even leave the office until 8 pm. You are stressed, but you post pictures of yourself dressed in suit and tie, posing in your office cubicle on Instagram and caption it "boss things" or "At work…this where money is made". The stress piles up, your body struggles and before long you have an "unexplained" sickness or you slump one day, out of the blues, and die.
Why not start a business somewhere in Satellite town or Festac town where it is easier to manage your time? You won't have to miss spending time with your family and friends.
Alternatively, accept a smaller job closer to home, and learn to cut your coat according to your material. That way, when you are smiling, it is for real. Shouldn't you spend more of your time in life actually living?
Salary Means Nothing
You have graduated from school, struggled to get a Masters from the UK or even completed a Masters-PhD program in the US and you come back home to make that money… but 6 months after your return, you cannot find anything.
When you finally get something, they offer you a salary of N80,000 and even put you on probation. You cannot even afford to buy a car or pay rent and other bills on that salary. To have a basic life, you still have to find a side hustle. Your social life becomes retarded, because, who wants to go and squander money at the club on a paltry salary?
You cannot have a girlfriend; your wardrobe is not impressive; so, even the few ladies you chat up online are not interested. You convince yourself that in time you would become a boss and earn better. However, the bosses, just like the people in power (government), are principalities and powers. They have no plans of ever leaving or retiring to make way for the younger ones who need to rise. Rather than re-evaluate your condition and make actually moves to improve your situation, you sow seeds, pray and fast and wait on God. You see people giving testimonies and you imagine that one day it would be you on the pulpit.
Doesn't God help those who help themselves? Doesn't faith require even a little bit of work?