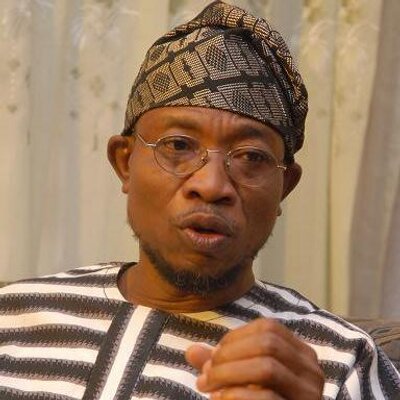 Osun state Governor-Rauf Aregbesola
Osun State governor, Ogbeni Rauf Aregbesola, is set to constitute the state Executive Council sixteen months after been sworn in into office for the second term. The governor sent 19 names of nominees of commissioners and special advisers to the state House of Assembly for immediate confirmation.
Najeem Folasayo Salaam, speaker of the House of Assembly, confirmed he had received the list on Thursday and will read out the names after the Easter holidays.
According to Sahara Reporters, Some of the nominees were members of the last cabinet. They include Ajibola Bashiru, Alagbada Jayeoba, Folake Adegboyega,Bola Ilori, Kolapo Alimi, Biyi Odunlade and Kunle Ige. The newcomers areKazeem Salami, who is the incumbent General Manager, Osun State Road Maintenance Agency; Rafiu Isamotu, Kola Young, Adebisi Adejare, Remi Omowaye, Gbenga Akano, current Deputy Chief of Staff to the Governor; andObaruwaji Tunde Ajilore.
The remaining listed names are Bola Oyebamji who is the Managing Director /Chief Executive Officer, Osun State Investment Company Limited; Femi Poopola and Ipoola Aderemi Binuyo, former Chief Whip of the Osun State House of Assembly. Ajibola Bashiru, a lawyer who is being tipped as theAttorney-General and Commissioner for Justice, while Gbenga Akano is tipped as Commissioner for Special Duties.
Among those not renominated are Mrs. Olubukola Oyawoye, formerCommissioner For Environment and Sanitation; Wale Bolorunduro, formerFinance Commissioner; Temitope Ilori, former Health Commissioner, andFunmi Eso-Williams, former Special Adviser For Women Affairs and Social Welfare, Muyiwa Ige, former Commissioner For Lands, Physical Planning and Urban Development; Wale Afolabi, Attorney-General and Commissioner For Justice; Amos Adekunle, former Special Adviser on Security Matters andSabitu Amudah, former Special Adviser (Works and Transport).