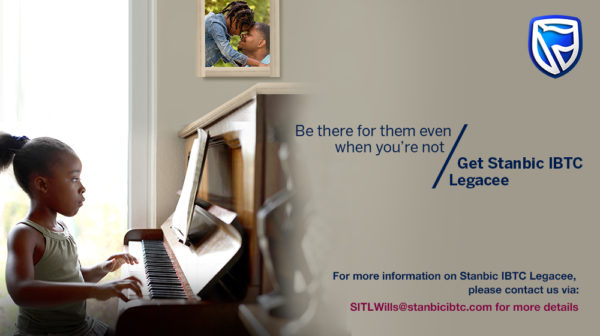 There's a saying that two things in life are certain: death and taxes. Now, while quite a few Nigerians don't pay or avoid paying taxes (topic for another day/different article) – none have so far managed to escape the grim reaper. And even Methusela only lived to be 969. Only!
Methu-who? Methusela. Google it.
So, there is one unshakeable fact: you, I, we are all going to leave this world.
Now, that that's agreed, I want to ask: are you ready? Not in a spiritual sense. I mean practically.
Whether you're married or single, have you thought of what you want to happen to the things you own when you leave this world? Yes, the next unshakeable truth – you can't take anything with you.
Have you written a will? No? Why?
Let me guess: you still have time?
Are you sure? Haha, sorry, I couldn't resist.
Having a will doesn't mean you are leaving this world soon. It just means you acknowledge that death is inevitable and that you are prepared. For example, if you are blessed to have a house, who do you want to have it? Your spouse or your kids or maybe you want to give it to your siblings?
Or maybe you have children that are not your own but whom you have raised like yours. Maybe you want to make sure they are provided for even after you are gone – and are not just kicked out onto the street by relatives who never really wanted you to take them in.
Besides, creating your will now doesn't mean you are stuck with it. You can change it as your circumstances change.
Next reason: you don't care.
Once you're gone, those you leave behind can sort themselves out.
Abi?
I suppose if all goes well, 'your loved ones' could split it amicably. Ama could agree to Uzo getting the car while she takes your books and Francis could agree to take your watches while Adama agrees to not get anything at all.
But if they don't agree to split it amicably, it could get messy and the family could be pulled apart. Is a broken family the legacy you want to leave?
And last reason: It's difficult and expensive.
No, it isn't.
Scan & drop off the original document with evidence of custody fee payment in a sealed envelope marked 'private and confidential' to any Stanbic IBTC branch or office. They'll make sure it gets to the Stanbic IBTC Trustees Limited team at The Wealth House, Plot 1678 Olakunle Bakare Close, Off Sanusi Fafunwa Street, Victoria Island, Lagos.
Simple.
Oh, Stanbic IBTC Trustees also offers a comprehensive will service. Just contact them by email: SITLWills@stanbicibtc.com to provide the required information.
And there you are. You have created your legacy.
So, to end, let me go back to where I started. You are going to leave this world but I pray you have a long, happy and successful life before it happens.
_________________________________________________________________________
Sponsored Content